iba assures purity, safety and efficacy
Herbal cosmetics are products containing herbal or medicinal ingredients. However, it does not mean that such products are free from animal derived ingredients, alcohol, or harsh chemicals such as sulfates, parabens, ammonia or bleaching agents.
On the other hand, halal, cruelty-free and vegan certified products such as those of Iba are guaranteed to be free of animal ingredients, alcohol and harsh chemicals, thereby giving an assurance of purity, safety and efficacy with no side effects.
Iba offers head-to-toe beauty solutions across Skincare, Haircare and Makeup. Select from a wide range of moisturizers, gels, face washes, hair colours and makeup products such as lipsticks, kajal, foundations, nail colours & more!
our brand philosophy
No Impurities. Only Pure Beauty.
Iba products enhance your beauty without damaging the skin or hair. All Iba products are free of alcohol, pig fat, other animal derived ingredients, sulfates and parabens. Experience a new range of cosmetics made of the purest ingredients that offer pure beauty.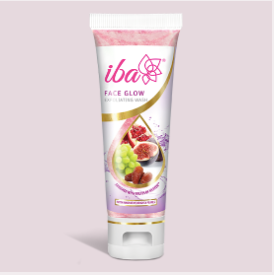 Online Shoping
Introducing HealthKart Multivit Gold 5-in-1-MultiVitamin at FLAT 20% Off. Enriched with Natural extracts Omega 3 Antioxidant Probiotics along with Vitamins & Minerals 
We understand that during each workout session, your muscle goes through several wear and tears. The new MuscleBlaze Whey Gold is #LeadingTheWhey with its pure whey protein isolate only, while all other competitors use a blend of WPC+WPI. Whey isolate helps promote muscle repair and growth after exercise by providing 82% protein, 5.5g BCAAs, 1.83g Carb and 0.46g fat per serving, for all those fitness enthusiasts who would settle for nothing but the best.