iba assures purity, safety and efficacy
Herbal cosmetics are products containing herbal or medicinal ingredients. However, it does not mean that such products are free from animal derived ingredients, alcohol, or harsh chemicals such as sulfates, parabens, ammonia or bleaching agents.
On the other hand, halal, cruelty-free and vegan certified products such as those of Iba are guaranteed to be free of animal ingredients, alcohol and harsh chemicals, thereby giving an assurance of purity, safety and efficacy with no side effects.
Iba offers head-to-toe beauty solutions across Skincare, Haircare and Makeup. Select from a wide range of moisturizers, gels, face washes, hair colours and makeup products such as lipsticks, kajal, foundations, nail colours & more!
our brand philosophy
No Impurities. Only Pure Beauty.
Iba products enhance your beauty without damaging the skin or hair. All Iba products are free of alcohol, pig fat, other animal derived ingredients, sulfates and parabens. Experience a new range of cosmetics made of the purest ingredients that offer pure beauty.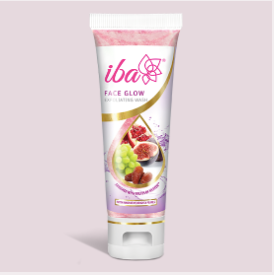 Online Shoping
Nykaa's Republic Day Sale | Upto 40% OFF | Live Free. Live Beautiful. 8 New Nykaa Liquid Lipsticks8 New Liquid Lipstick Shades Including Red, Pink, Nudes & More. Choose Your Favourite Now!
?Shake, click and dab your favourite WonderPuff Lip & Cheek Tint
Available in 12 stunning shades ☝️Tap on the image to shop
#NykaaCosmetics #NykaaWonderpuff #WonderpuffLipstick #NykaaLipstick
Looking for what your match? Find it in this list below ?? ?? Cheryl's Cosmeceuticals O2C2 Radiance Lotion – Improves Luminosity & Radiance
?? Cheryl's Cosmeceuticals HydraMoist Moisturiser – Long lasting hydration
?? Cheryl's Cosmeceuticals SensiMoist Moisturiser – Nourishes dry & sensitive Skin
?? Cheryl's Cosmeceuticals ClariMoist Sebum Moisturizer – Minimizes appearances of pores and control shine
?? Cheryl's Cosmeceuticals Vitalift Cream – For firm and tone skin ⚠️Free 2 Facewash Samples (5ml) On Every Order!
Free Facial Massager Kit On Orders Of Rs 650 & Above
Leave a ?? in the comments down below if you found your perfect match!

WAXING(FULL ARMS,FULL LEGS)@ Rs 200
BLEACH(FACE NECK,BACK) @ Rs 150
HAIR PRESSING @ Rs 200
PEDICURE  @ Rs 200
FULL BODY WAXING @ Rs 400
7 DAYS OPEN
Address D-62 Jhilmil Colony -95
Mobile -8800458521, 7290981430
Nine handbag beauty essentials every girl needs
You're a busy girl, flitting between frantic work days, a demanding family and nights out with friends. It's easy to look washed out after a long day.